Charmaine Antoine
USVI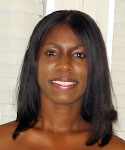 Updated September 18, 2021
Charmaine Antoine serves as the internal auditor for the Government Employees Retirement System of the Virgin Islands. Charmaine brings more than fifteen years experience in accounting and auditing to public accounting in the U.S. Virgin Islands. Prior to her current assignment, Charmaine served a three year term as Board Director for the United Way St. Thomas/St. John where she held the positions of Treasurer and Chairman of the Finance Committee. Charmaine has also held management position with companies representing a full range of diversified industries including BellSouth, International Capital and Management Company, Prudential Georgia Realty, Atlantic Southeast Airlines (wholly owned subsidiary of Delta Airlines), and Roy D. Jackson, CPA public accounting firm in the U.S. Virgin Islands. Charmaine is an ISO 9000 certified internal auditor and is currently working toward obtaining the national internal auditor certification. Charmaine obtained her B.A. in Business Administration with a concentration in Accounting at Clark Atlanta University. Charmaine is a certified public accountant where, since 2001 she has been has been licensed to practice in the U.S. Virgin Islands. In addition, Charmaine recently earned the designation of Chartered Global Management Accountant.
PITI-VITI Newsroom
NEWSROOM

topics:
Nov 02, 2023
Monique
With support from the Department of the Interior - Office of Insular Affairs, the Pacific and Virgin Islands (PITI-VITI) successfully held grant training in American Samoa from October 24 to October 30, 2023.
More Info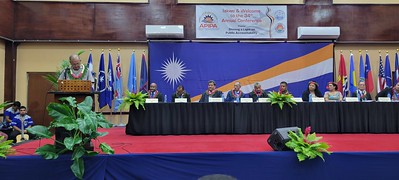 topics:
Sep 05, 2023
Monique
The Association of Pacific Islands Public Auditors (APIPA) successfully concluded its 34th Annual Conference, held from August 28 to September 1, 2023, in Majuro, Republic of the Marshall Islands. This year's conference, funded by the Department of the Interior's Office of Insular Affairs, marked...
More Info
Photo Gallery
Photos from recent activities hosted by the Pacific and Virgin Islands Training Initiatives (PITI-VITI) in support of conferences, training and leadership development, are available below.
COMPLETE GALLERY