Clarrisa Warrington
USVI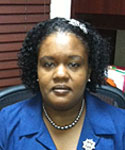 Updated September 18, 2021
Clarrisa R. Warrington serves as the Director of Federal Grants for the Virgin Islands Department of Education on St. Thomas. In this capacity, Ms. Warrington supervises five (5) employees tasked with monitoring of federal grant programs to ensure administrative efficiency and compliance with federal and local laws and standards. Additionally, Ms. Warrington is tasked with working with the Third Party Fiduciary assigned to the Virgin Islands in setting policy and procedures for ensuring compliance with local and federal laws in timely obligation and liquidation of the Department of Education Federal Funds. Prior to joining the Department of Education, Ms. Warrington served at the Department of Human Services in several capacities, the most recent including Chief Financial Officer and the Special Assistant to the Commissioner for non-profit management / monitoring and other projects. Ms. Warrington firmly believes in being humble and hospitable; these values are deeply rooted in honesty, integrity, and the desire to serve. She also believes in embracing the art of change and improvement. She always stresses that the key to success is to be proactive and believes it's always easy to do a task but when it is done with proficiency it represents not only ones organization or department but also oneself. Ms. Warrington holds a Masters in Business Administration from the University of the Virgin Islands and is very interested in educational opportunities such as the Executive Leadership Development Program which will contribute towards improvement of her skills and effective and quality services to the Virgin Islands community.
PITI-VITI Newsroom
NEWSROOM

topics:
Nov 02, 2023
Monique
With support from the Department of the Interior - Office of Insular Affairs, the Pacific and Virgin Islands (PITI-VITI) successfully held grant training in American Samoa from October 24 to October 30, 2023.
More Info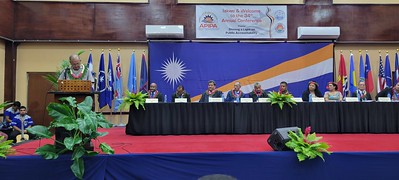 topics:
Sep 05, 2023
Monique
The Association of Pacific Islands Public Auditors (APIPA) successfully concluded its 34th Annual Conference, held from August 28 to September 1, 2023, in Majuro, Republic of the Marshall Islands. This year's conference, funded by the Department of the Interior's Office of Insular Affairs, marked...
More Info
Photo Gallery
Photos from recent activities hosted by the Pacific and Virgin Islands Training Initiatives (PITI-VITI) in support of conferences, training and leadership development, are available below.
COMPLETE GALLERY