Denise Jeremiah
USVI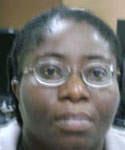 Updated September 18, 2021
Denise Jeremiah serves as Central Payroll Coordinator for the U.S. Virgin Islands Department of Finance on St. Thomas. In this capacity Denise supervises a staff of five employees responsible for a variety of activities including ensuring that the chart of accounts for all government departments are correct and while simultaneously coordinating all aspects of the Virgin Islands payroll system. Denise is currently involved with assisting in the coordination of the ongoing implementation of the new financial management system and in importing the payroll journal from the old system to the new ERP system. Prior to working for the Department of Finance, Denise worked for eight years as the Accounting and Payroll Supervisor for a private shipping company. Denise is a Certified Public Accountant (CPA) and holds both a Bachelor of Arts Degree in Accounting and an MBA from the University of the Virgin Islands. Along with her colleague Clarina Modeste-Elliott, Denise will take part in the Graduate School, USDA's Executive Leadership Program which will meet at four different locations on the east coast of the United States during 2008 and 2009.
PREVIOUS
PITI-VITI Newsroom
NEWSROOM

topics:
Nov 02, 2023
Monique
With support from the Department of the Interior - Office of Insular Affairs, the Pacific and Virgin Islands (PITI-VITI) successfully held grant training in American Samoa from October 24 to October 30, 2023.
More Info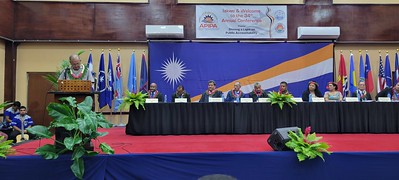 topics:
Sep 05, 2023
Monique
The Association of Pacific Islands Public Auditors (APIPA) successfully concluded its 34th Annual Conference, held from August 28 to September 1, 2023, in Majuro, Republic of the Marshall Islands. This year's conference, funded by the Department of the Interior's Office of Insular Affairs, marked...
More Info
Photo Gallery
Photos from recent activities hosted by the Pacific and Virgin Islands Training Initiatives (PITI-VITI) in support of conferences, training and leadership development, are available below.
COMPLETE GALLERY