Heidi Leasiolagi
American Samoa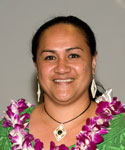 Updated December 05, 2022
Heidi has worked for the American Samoa Department of Treasury since 2002 in a number of increasingly responsible positions culminating in her current position as Senior Accountant and Head of the Department's Finance Division. Heidi is directly responsible for supervising eight staff accountants who are responsible for all the government's daily financial transactions. Heidi is American Samoa's primary Treasury Officer for all banking transactions including being the Site Facilitator for the web-based banking program that controls all electronic funds management activities for the Department of Treasury. Heidi also plays a major role in American Samoa's single audit where she works with both the auditors and various American Samoa government departments in gathering data and in implementing changes to better operations. Heidi completed her Associates degree in Accounting from American Samoa Community College and has a BA in Business Administration from Chaminade University in Honolulu.
PITI-VITI Newsroom
NEWSROOM

topics:
Nov 02, 2023
Monique
With support from the Department of the Interior - Office of Insular Affairs, the Pacific and Virgin Islands (PITI-VITI) successfully held grant training in American Samoa from October 24 to October 30, 2023.
More Info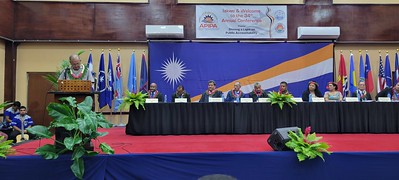 topics:
Sep 05, 2023
Monique
The Association of Pacific Islands Public Auditors (APIPA) successfully concluded its 34th Annual Conference, held from August 28 to September 1, 2023, in Majuro, Republic of the Marshall Islands. This year's conference, funded by the Department of the Interior's Office of Insular Affairs, marked...
More Info
Photo Gallery
Photos from recent activities hosted by the Pacific and Virgin Islands Training Initiatives (PITI-VITI) in support of conferences, training and leadership development, are available below.
COMPLETE GALLERY