Ivan Alafanso
FSM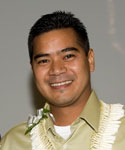 Updated December 05, 2022
Ivan Alafanso is a Xavier High School graduate who attended college at Creighton University in Omaha, Nebraska, where he graduated with a BA in Organizational Communications and minor in Business Management and Marketing. Upon his return to the FSM, Ivan spent six years working in Chuuk State, first assisting with the development of economic data for the Department of Commerce & Industry, and then in the Private Sector as a local agent for Ambyth Shipping. In 2006 Ivan began work managing federal grants with the FSM Department of Finance in Pohnpei, at the FSM National Government. For the past year Ivan has worked as a Staff Auditor with the FSM Office of the Public Auditor. In that capacity he works both in the field--analyzing financial data and conducting test samples, and in the office--drafting reports, verifying data and finalizing audits. Ivan brings great amounts of energy to all of the activities he's involved in, and we're pleased to have him as part of the ELDP.
PITI-VITI Newsroom
NEWSROOM

topics:
Nov 02, 2023
Monique
With support from the Department of the Interior - Office of Insular Affairs, the Pacific and Virgin Islands (PITI-VITI) successfully held grant training in American Samoa from October 24 to October 30, 2023.
More Info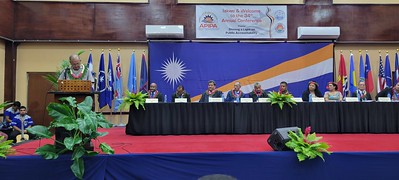 topics:
Sep 05, 2023
Monique
The Association of Pacific Islands Public Auditors (APIPA) successfully concluded its 34th Annual Conference, held from August 28 to September 1, 2023, in Majuro, Republic of the Marshall Islands. This year's conference, funded by the Department of the Interior's Office of Insular Affairs, marked...
More Info
Photo Gallery
Photos from recent activities hosted by the Pacific and Virgin Islands Training Initiatives (PITI-VITI) in support of conferences, training and leadership development, are available below.
COMPLETE GALLERY