Serleen Hadley Walliby
FSM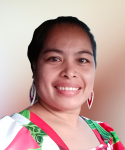 Updated December 05, 2022
Serleen Hadley Walliby serves as the Legislative Account Specialist on Finance Matters for the Pohnpei State Legislature. Ms. Walliby reports to the 23 elected Members on finance matters and attends all the finance committee meetings and budget hearings. She oversees and coordinates an annual budget and revenue ceiling of more than $40M USD. Ms. Walliby also coordinates with the FSM National Government, Executive branch, Judiciary branch, Program managers and local officials to ensure that everyone works within the revenue ceiling. She reviews quarterly reports from the Governor's submission to the Speaker and compiles the expenditure reports. Additionally, she works with the Legislative Budget Officer to make sure all the expenditures fall within the appropriated amounts. Ms. Walliby specializes in governmental budget, financial reporting and trend forecasting.

Prior to her current position, Ms. Walliby was a Budget Analyst for over 15 years. This included time as one of the key senior budget analysts at the Pohnpei State Budget Office, putting together Amended Compact funding requests and monitoring the budget.

Serleen holds a Certificate of 3rd year Accounting and an Associate's Degree in Accounting from the College of Micronesia. She is a member of the Contract Review Board, and a board member of the Small Business Guarantee and Finance Corporation. She is also involved with the Science Club, the Health Care Opportunity Program, the Talent Search Program, and the Student Support Service Program.
PITI-VITI Newsroom
NEWSROOM

topics:
Nov 02, 2023
Monique
With support from the Department of the Interior - Office of Insular Affairs, the Pacific and Virgin Islands (PITI-VITI) successfully held grant training in American Samoa from October 24 to October 30, 2023.
More Info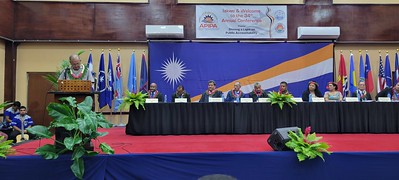 topics:
Sep 05, 2023
Monique
The Association of Pacific Islands Public Auditors (APIPA) successfully concluded its 34th Annual Conference, held from August 28 to September 1, 2023, in Majuro, Republic of the Marshall Islands. This year's conference, funded by the Department of the Interior's Office of Insular Affairs, marked...
More Info
Photo Gallery
Photos from recent activities hosted by the Pacific and Virgin Islands Training Initiatives (PITI-VITI) in support of conferences, training and leadership development, are available below.
COMPLETE GALLERY