Ramona Duenas
Guam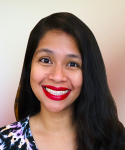 Updated December 05, 2022
Ramona M.Q. Duenas is currently a sixth and seventh grade language arts teacher and team leader at Luis P. Untalan Middle School in Barrigada, Guam. She is responsible for instructing, assessing, and supervising 140 students throughout the school year and working closely with other staff to efficiently plan and coordinate work. As the team leader, Ms. Duenas is charged with attending and participating in school administration meetings and workshops as well as planning, communicating, and guiding other teachers in the school's day-to-day activities. In addition to her core responsibilities, she has also been involved as an advisor in many school-related extracurricular activities, including the Academic Challenge Bowl, National Junior Honor Society Faculty Council, Accreditation Focus Groups, Spelling Bee, Team Newsletter, and Class Council.

Ms. Duenas graduated cum laude from the University of Guam with a Bachelor of Arts in English and Secondary Education. She attended Ordot-Chalan Pago Elementary School, Agueda I. Johnston Middle School, and graduated from George Washington High School in 1998. She is a loving wife and proud mother of seven children.
PITI-VITI Newsroom
NEWSROOM

topics:
Nov 02, 2023
Monique
With support from the Department of the Interior - Office of Insular Affairs, the Pacific and Virgin Islands (PITI-VITI) successfully held grant training in American Samoa from October 24 to October 30, 2023.
More Info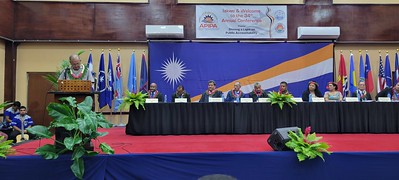 topics:
Sep 05, 2023
Monique
The Association of Pacific Islands Public Auditors (APIPA) successfully concluded its 34th Annual Conference, held from August 28 to September 1, 2023, in Majuro, Republic of the Marshall Islands. This year's conference, funded by the Department of the Interior's Office of Insular Affairs, marked...
More Info
Photo Gallery
Photos from recent activities hosted by the Pacific and Virgin Islands Training Initiatives (PITI-VITI) in support of conferences, training and leadership development, are available below.
COMPLETE GALLERY