Jerrick Hernandez
Guam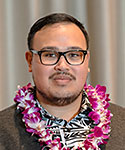 Updated December 05, 2022
Jerrick J.J.G. Hernandez currently serves as an Auditor within the Office of Public Accountability (OPA) for the Government of Guam. Since he started working for OPA in 2009, Jerrick has served on audit teams conducting performance audits that have identified millions of dollars in questioned costs and other financial impacts and made recommendations to improve accountability and operational effectiveness and efficiency. Jerrick has taken part in monitoring and providing oversight in the issuance of financials audits, and the administering of procurement appeals. Jerrick also has had several administrative responsibilities at the OPA, which include monitoring the hotline database, serving on the website committee, preparing financial statements, and office procurement. Jerrick received his Bachelors of Business Administration in Accounting from the University of Guam in 2008. He earned the Certified Government Audit Professional designation in 2013, and is a member of the Institute of Internal Auditors and the Association of Government Accountants. Jerrick believes the ELDP will make him a better auditor and public servant and help continue OPA's commitment and dedication to "Auditing for Better Government" for the people of Guam.
PITI-VITI Newsroom
NEWSROOM

topics:
Nov 02, 2023
Monique
With support from the Department of the Interior - Office of Insular Affairs, the Pacific and Virgin Islands (PITI-VITI) successfully held grant training in American Samoa from October 24 to October 30, 2023.
More Info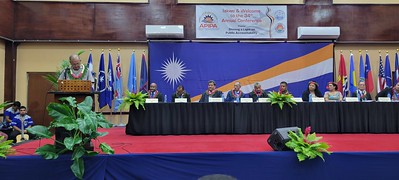 topics:
Sep 05, 2023
Monique
The Association of Pacific Islands Public Auditors (APIPA) successfully concluded its 34th Annual Conference, held from August 28 to September 1, 2023, in Majuro, Republic of the Marshall Islands. This year's conference, funded by the Department of the Interior's Office of Insular Affairs, marked...
More Info
Photo Gallery
Photos from recent activities hosted by the Pacific and Virgin Islands Training Initiatives (PITI-VITI) in support of conferences, training and leadership development, are available below.
COMPLETE GALLERY