Sweety Kalbesang
Palau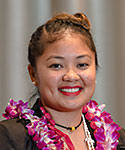 Updated December 05, 2022
Sweety Kalbesang graduated with distinction from Eastern Oregon University in 2014 with a Bachelor's Degree in Business Administration. Her study focused on Leadership, Organization and Management as well as Tourism Industry. Through her years of studies she earned her membership in Phi Theta Kappa and the National Society of Leadership and Success.
After her return to the Republic of Palau, she began working with the Ministry of Finance. She currently serves as a Senior Accountant under the Division of Finance and Accounting and has two staff under her section. Sweety is responsible for disbursing all funds appropriated under the Republic of Palau Public Law Budget Act passed by the Legislative Branch. On a day to day basis, Sweety works fairly closely with all states in Palau, embassies and medical referral offices, public and private schools, other departments and organizations and all component units by monitoring and ensuring that their accounts are within their budget, often by providing a budget and expenditure report on their daily activities. She is also responsible for entering and modifying purchase orders, contract agreements, petty cash and journal vouchers.
PITI-VITI Newsroom
NEWSROOM

topics:
Nov 02, 2023
Monique
With support from the Department of the Interior - Office of Insular Affairs, the Pacific and Virgin Islands (PITI-VITI) successfully held grant training in American Samoa from October 24 to October 30, 2023.
More Info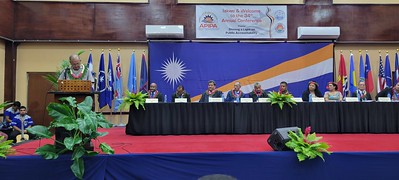 topics:
Sep 05, 2023
Monique
The Association of Pacific Islands Public Auditors (APIPA) successfully concluded its 34th Annual Conference, held from August 28 to September 1, 2023, in Majuro, Republic of the Marshall Islands. This year's conference, funded by the Department of the Interior's Office of Insular Affairs, marked...
More Info
Photo Gallery
Photos from recent activities hosted by the Pacific and Virgin Islands Training Initiatives (PITI-VITI) in support of conferences, training and leadership development, are available below.
COMPLETE GALLERY