Matthew Deleon Guerrero
CNMI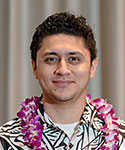 Updated December 05, 2022
Matthew Deleon Guerrero currently serves as the Chief of Staff for the Office of Governor Ralph DLG. Torres of the Commonwealth of the Northern Mariana Islands. As Chief of Staff, Matthew serves as the chief advisor and assistant to Governor Torres, charged with progressing the Administration's agenda and vision through coordination of state and federal partners and the implementation of numerous policy initiatives. Prior to serving as Chief of Staff to Governor Torres, Matthew was Chief of Staff to then Lieutenant Governor Torres, and was Legislative Assistant to US Congressman Gregorio Kilili Camacho Sablan where he handled issues related to taxation and the economy. Matthew obtained his bachelor's degree in Political Science from Boise State University and his master's degree from New York University. Outside of work, Matthew serves as a board member of the Marianas Young Professionals and is an adjunct economics instructor at the Northern Marianas College.
PITI-VITI Newsroom
NEWSROOM

topics:
Nov 02, 2023
Monique
With support from the Department of the Interior - Office of Insular Affairs, the Pacific and Virgin Islands (PITI-VITI) successfully held grant training in American Samoa from October 24 to October 30, 2023.
More Info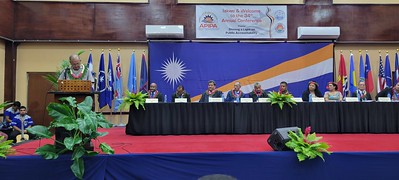 topics:
Sep 05, 2023
Monique
The Association of Pacific Islands Public Auditors (APIPA) successfully concluded its 34th Annual Conference, held from August 28 to September 1, 2023, in Majuro, Republic of the Marshall Islands. This year's conference, funded by the Department of the Interior's Office of Insular Affairs, marked...
More Info
Photo Gallery
Photos from recent activities hosted by the Pacific and Virgin Islands Training Initiatives (PITI-VITI) in support of conferences, training and leadership development, are available below.
COMPLETE GALLERY