Lillian Pangelinan
CNMI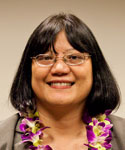 Updated December 05, 2022
Lillian brings with her twelve years of experience as a banking regulator with the CNMI Department of Commerce. She is currently the Banking Administrator and has held this position for the past eight years after having previously served four years as a Bank Examiner. In her capacity, Lillian is responsible for licensing and monitoring banks, financial institutions, money transmitters, foreign currency exchangers, pawnbrokers, securities broker-dealers, and investment advisers and agents. Over the past several years, Lillian has also been assisting the Department's Insurance Section with monitoring the financial condition of domestic insurance companies as well as being a member of Foreign Investment Review Committee. Lillian also does special projects for the Department. Her most recent project has been to get the Small Business Development Center reopened in the CNMI. Prior to re-joining the Department of Commerce in 2002, Lillian served for four years as an Assistant Vice President for Credit administration then Operations for the Hongkong and Shanghai Banking Corporation (HSBC). Lillian attended Chico State University where she received a BS in Business Administration (Finance) in 1991.
PITI-VITI Newsroom
NEWSROOM

topics:
Nov 02, 2023
Monique
With support from the Department of the Interior - Office of Insular Affairs, the Pacific and Virgin Islands (PITI-VITI) successfully held grant training in American Samoa from October 24 to October 30, 2023.
More Info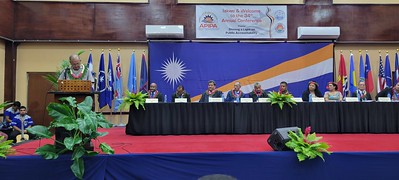 topics:
Sep 05, 2023
Monique
The Association of Pacific Islands Public Auditors (APIPA) successfully concluded its 34th Annual Conference, held from August 28 to September 1, 2023, in Majuro, Republic of the Marshall Islands. This year's conference, funded by the Department of the Interior's Office of Insular Affairs, marked...
More Info
Photo Gallery
Photos from recent activities hosted by the Pacific and Virgin Islands Training Initiatives (PITI-VITI) in support of conferences, training and leadership development, are available below.
COMPLETE GALLERY