Cindy Saimon
Pohnpei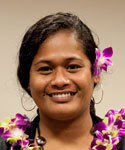 Updated December 05, 2022
Cindy is from Pohnpei, FSM. She attended elementary school at Pohnpei Catholic School and high school at Pohnpei Island Central School. Cindy attended the Community College of Micronesia where she obtained an Associate of Arts degree in Liberal Arts. After working for three years with the Talent Search Program providing tutoring in English and Math for elementary and high school students, Cindy returned to college and completed her Bachelor of Arts in Elementary Education in 2002 on a joint program between the College of Micronesia and the University of Guam. Cindy then completed a Masters Program provided through San Diego State University through collaboration with Pohnpei State Department of Education with focus on Educational Leadership. Cindy completed this program in 2008 and was awarded with her Masters Degree in Educational Leadership. Cindy's work experiences started in the classroom as a tutor. She then was promoted to a classroom teacher from the primary to secondary level, and eventually as an Elementary School Principal. Currently, Cindy is serving the Federated States of Micronesia as the Early Childhood Coordinator for FSM Special Education where she has responsibility for coordinating the Early Intervention and Early Childhood Special Education Program and the Early Intervention and Early Childhood Special Education service to children 0-21 years of age and their families. Cindy feels strongly that the ELDP will benefit her current profession and future endeavors which will ensure positive impacts on the FSM as a Nation.
PITI-VITI Newsroom
NEWSROOM

topics:
Nov 02, 2023
Monique
With support from the Department of the Interior - Office of Insular Affairs, the Pacific and Virgin Islands (PITI-VITI) successfully held grant training in American Samoa from October 24 to October 30, 2023.
More Info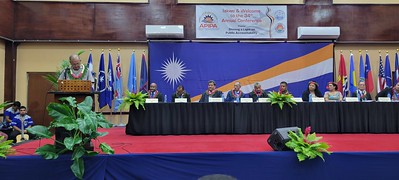 topics:
Sep 05, 2023
Monique
The Association of Pacific Islands Public Auditors (APIPA) successfully concluded its 34th Annual Conference, held from August 28 to September 1, 2023, in Majuro, Republic of the Marshall Islands. This year's conference, funded by the Department of the Interior's Office of Insular Affairs, marked...
More Info
Photo Gallery
Photos from recent activities hosted by the Pacific and Virgin Islands Training Initiatives (PITI-VITI) in support of conferences, training and leadership development, are available below.
COMPLETE GALLERY