Richard Villagomez
CNMI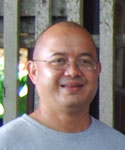 Updated December 05, 2022
Richard brings significant finance and investment experience to the ELDP. Richard currently serves two roles as both a member of the Finance and Investment Committee and as the Director of Investments for the Northern Mariana Islands Retirement Fund and Workers' Compensation Commission. In this capacity Richard oversees economically targeted local investments such as the Fund's home loan program, as well as the Fund's securities market portfolio. Simultaneously, Richard is involved in all aspects of investment decisions making processes for recommendation to the Fund's Board of Trustees. Prior to his association with the NMI Retirement Fund, Richard worked for four years as the Officer In Charge for Credit Administration of the Hongkong & Shanghai Banking Corporation (HSBC). Richard attended San Diego State University where he received a BS in Business Administration (Finance).
PITI-VITI Newsroom
NEWSROOM

topics:
Nov 02, 2023
Monique
With support from the Department of the Interior - Office of Insular Affairs, the Pacific and Virgin Islands (PITI-VITI) successfully held grant training in American Samoa from October 24 to October 30, 2023.
More Info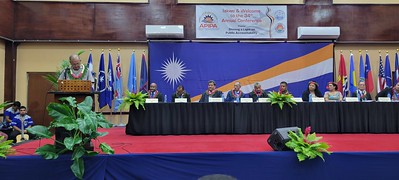 topics:
Sep 05, 2023
Monique
The Association of Pacific Islands Public Auditors (APIPA) successfully concluded its 34th Annual Conference, held from August 28 to September 1, 2023, in Majuro, Republic of the Marshall Islands. This year's conference, funded by the Department of the Interior's Office of Insular Affairs, marked...
More Info
Photo Gallery
Photos from recent activities hosted by the Pacific and Virgin Islands Training Initiatives (PITI-VITI) in support of conferences, training and leadership development, are available below.
COMPLETE GALLERY