Janice Castro
CNMI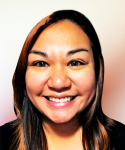 Updated December 15, 2022
Janice E. Castro currently serves as the Director for the Division of Coastal Resources Management within the Bureau of Environmental and Coastal Quality in the Commonwealth of the Northern Mariana Islands. In this capacity, Janice oversees the administration of the Coastal Zone Management Program and the Coral Reef Initiative in the CNMI, managing their day-to-day operations of promoting conservation and wise management of coastal resources. Additionally, Janice coordinates and networks with local and federal partners, and represents the CNMI on several local, regional, and international initiatives in resource management, planning, and policies, including the Coastal States Organization, the United States Coral Reef Task Force, the Micronesia Challenge, and the Secretariat of the Pacific Regional Environment Programme. Janice is also an alumnus of the Pacific Century Fellows -- Marianas Chapter.

Before being appointed as the Division's Director, Janice served as a Grants Program Manager where she addressed and resolved the Division's audit findings and developed systems of internal control and standard operating procedures in order to address oversight gaps.

Janice began her post-secondary studies at the Northern Marianas College, where she earned her Associate's Degree in Liberal Arts, before transferring to Seattle University where she received her Bachelor's Degree in Environmental Studies.
PITI-VITI Newsroom
NEWSROOM

topics:
Nov 02, 2023
Monique
With support from the Department of the Interior - Office of Insular Affairs, the Pacific and Virgin Islands (PITI-VITI) successfully held grant training in American Samoa from October 24 to October 30, 2023.
More Info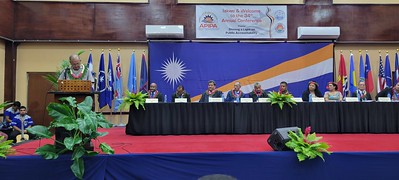 topics:
Sep 05, 2023
Monique
The Association of Pacific Islands Public Auditors (APIPA) successfully concluded its 34th Annual Conference, held from August 28 to September 1, 2023, in Majuro, Republic of the Marshall Islands. This year's conference, funded by the Department of the Interior's Office of Insular Affairs, marked...
More Info
Photo Gallery
Photos from recent activities hosted by the Pacific and Virgin Islands Training Initiatives (PITI-VITI) in support of conferences, training and leadership development, are available below.
COMPLETE GALLERY