Antonio Borja
CNMI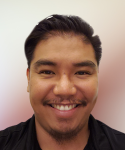 Updated December 05, 2022
Antonio L. Borja is currently the Tinian Ports Manager under the Commonwealth Ports Authority in the Commonwealth of the Northern Mariana Islands. In this capacity, Antonio oversees all operations at the Tinian International Airport and the Tinian Seaport. Antonio is responsible for coordinating, approving and executing policies and methods affecting the airport and seaport. In addition, Antonio assists and advises the Executive Director in the planning, supervision and coordination of the management, operations and maintenance of all CNMI Airports and Seaports. To ensure that the airport and seaport are within Federal regulations, Antonio is in constant coordination with the Federal Aviation Administration (FAA) and the Coast Guard.

Prior to becoming the Ports Manager, Mr. Borja served as an administrative assistant in the Tinian Mayor's Office where he was appointed by Mayor Joey P. San Nicolas to the Tinian Municipal Scholarship Board and the Emergency Medical Services for Children Advisory Board.
Antonio earned a Bachelor of Arts degree in English with an emphasis on Literature. After graduating from the University of Guam, Antonio became an educator teaching the Chamorro language and culture at Francisco Baza Leon Guerrero Middle School. Antonio's goal is to better serve the CNMI by improving his leadership skills.
PITI-VITI Newsroom
NEWSROOM

topics:
Nov 02, 2023
Monique
With support from the Department of the Interior - Office of Insular Affairs, the Pacific and Virgin Islands (PITI-VITI) successfully held grant training in American Samoa from October 24 to October 30, 2023.
More Info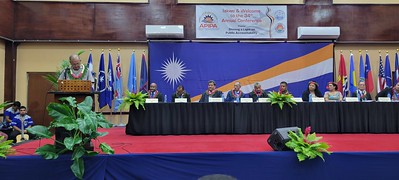 topics:
Sep 05, 2023
Monique
The Association of Pacific Islands Public Auditors (APIPA) successfully concluded its 34th Annual Conference, held from August 28 to September 1, 2023, in Majuro, Republic of the Marshall Islands. This year's conference, funded by the Department of the Interior's Office of Insular Affairs, marked...
More Info
Photo Gallery
Photos from recent activities hosted by the Pacific and Virgin Islands Training Initiatives (PITI-VITI) in support of conferences, training and leadership development, are available below.
COMPLETE GALLERY