Myra Adelbai-Fraser
Palau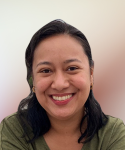 Updated December 05, 2022
Dr. Myra Adelbai-Fraser is currently the youngest physician practicing Internal Medicine in Belau National Hospital, in the Republic of Palau. As an Internist, she oversees clinical care for outpatient and inpatient adult medicine cases, including consultation services referred from other specialties and from private clinics as well. Apart from clinical services, she is also involved with several public health activities, such as the Non-Communicable Disease (NCD) program and clinics, the Communicable Disease Unit, and also the School Health Program and RHD Program.

Dr. Fraser was born and raised in the islands of Palau. She attended Fiji School of Medicine in Suva, Fiji under the World Health Organization (WHO) Fellowship Program, where she completed 6 years of medical training and graduated in 2008 with a Bachelor of Medicine, Bachelor of Surgery degree (MBBS). She returned to Palau to complete a one-year internship and then continued into a 3 year internal medicine residency in Cebu, Philippines. She returned again to her home island 2013 and has been working in the Department of Internal Medicine at the Belau National Hospital ever since.

Dr. Fraser is known by her peers as the local NCD physician champion, and continues to advocate for transformation of health systems needed to address the burden of chronic diseases in her community.
PITI-VITI Newsroom
NEWSROOM

topics:
Nov 02, 2023
Monique
With support from the Department of the Interior - Office of Insular Affairs, the Pacific and Virgin Islands (PITI-VITI) successfully held grant training in American Samoa from October 24 to October 30, 2023.
More Info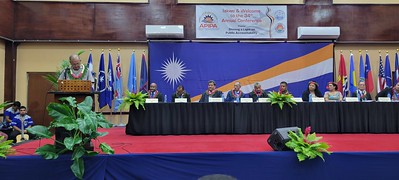 topics:
Sep 05, 2023
Monique
The Association of Pacific Islands Public Auditors (APIPA) successfully concluded its 34th Annual Conference, held from August 28 to September 1, 2023, in Majuro, Republic of the Marshall Islands. This year's conference, funded by the Department of the Interior's Office of Insular Affairs, marked...
More Info
Photo Gallery
Photos from recent activities hosted by the Pacific and Virgin Islands Training Initiatives (PITI-VITI) in support of conferences, training and leadership development, are available below.
COMPLETE GALLERY