Carlson Apis
FSM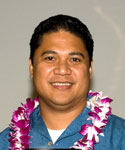 Updated December 05, 2022
Carl will be participating in this year's program from Beijing, China where he is currently living with his family. Carl works with the Federated States of Micronesia's Department of Foreign Affairs, and in that capacity has spent the past year as Minister and Charge de Affaires, responsible for strengthening the FSM's diplomatic relations with China through the establishment of a new FSM Embassy in Beijing. Carl has secured properties for the Embassy, set up financial accounts, hired the required staffing and now manages a fully functional Embassy. Prior to his posting in Beijing, Carl had served as the Deputy Assistant Secretary (DAS) for Asian Affairs, responsible for overseeing all FSM Government affairs with countries in Asia. Carl is yet another Xavier High School graduate who went on to double-major in Political Science and International Development at Gonzaga University in Seattle. Carl also received a Master of Arts in Foreign Affairs and Trade from Monash University in Canberra, Australia. Carl will be traveling a long way to participate, and we look forward to his contributions to the Program.
PITI-VITI Newsroom
NEWSROOM

topics:
Nov 02, 2023
Monique
With support from the Department of the Interior - Office of Insular Affairs, the Pacific and Virgin Islands (PITI-VITI) successfully held grant training in American Samoa from October 24 to October 30, 2023.
More Info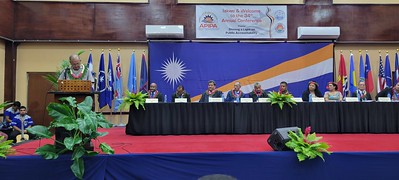 topics:
Sep 05, 2023
Monique
The Association of Pacific Islands Public Auditors (APIPA) successfully concluded its 34th Annual Conference, held from August 28 to September 1, 2023, in Majuro, Republic of the Marshall Islands. This year's conference, funded by the Department of the Interior's Office of Insular Affairs, marked...
More Info
Photo Gallery
Photos from recent activities hosted by the Pacific and Virgin Islands Training Initiatives (PITI-VITI) in support of conferences, training and leadership development, are available below.
COMPLETE GALLERY