Artemio Hernandez
Guam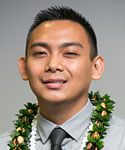 Updated December 05, 2022
Artemio "Ricky" Hernandez has served the people of Guam through the Guam Legislature Office of Finance and Budget (OFB) since August 2010. Upon moving back to his native Guam after completing his graduate studies at the University of Hawaii at Manoa while working full-time as an auditor for a Hawaii-based Certified Public Accountant firm, Artemio has utilized his education, training, and experience in improving the government of Guam annual budget process from the Legislative Branch's perspective. As a Budget Analyst, he has reviewed and examined government of Guam department and agency budget details, especially in a time when the financial and economic health of the government of Guam is at an impasse whereby prioritization of government funds is of utmost importance. Artemio attended the University of Guam as a government of Guam Merit Scholar and obtained his Bachelor of Business Administration in Accounting in December 2007. Upon his graduation he moved to Oahu, Hawaii, where he attended the University of Hawaii at Manoa and obtained his Master of Accounting in December 2009. While in Hawaii, he was selected as one of only 100 individuals, nation-wide to attend the American Institute of Certified Public Accountants (AICPA) Accounting Scholars Leadership Workshop in Chapel Hill, North Carolina and also received the AICPA Scholarship for Minority Accounting Students. He is currently undertaking his Ph.D. in Business at Capella University and was recently awarded one of only four Association of Government Accountants Academic Full-Time Scholarships, nation-wide, toward his studies. He is expected to complete his dissertation by late 2013 or early 2014.
PITI-VITI Newsroom
NEWSROOM

topics:
Nov 02, 2023
Monique
With support from the Department of the Interior - Office of Insular Affairs, the Pacific and Virgin Islands (PITI-VITI) successfully held grant training in American Samoa from October 24 to October 30, 2023.
More Info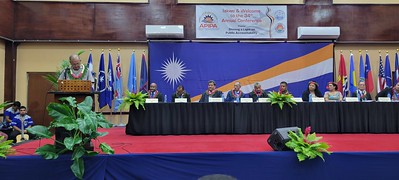 topics:
Sep 05, 2023
Monique
The Association of Pacific Islands Public Auditors (APIPA) successfully concluded its 34th Annual Conference, held from August 28 to September 1, 2023, in Majuro, Republic of the Marshall Islands. This year's conference, funded by the Department of the Interior's Office of Insular Affairs, marked...
More Info
Photo Gallery
Photos from recent activities hosted by the Pacific and Virgin Islands Training Initiatives (PITI-VITI) in support of conferences, training and leadership development, are available below.
COMPLETE GALLERY