Debrah Lynn Kokis
Chuuk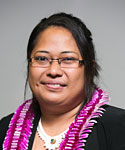 Updated December 05, 2022
Debrah is currently working at the Compact Funds Control Commission (CFCC) in Chuuk State, Federated States of Micronesia, where she assists in providing oversight of Compact Funding through quality control and accountability activities. Her responsibilities at CFCC include oversight of compliance, payroll, procurement, and cash. Debrah also assists with daily on-the-job training for new staff members and their counterparts in various departments. Debrah assisted with a 100% reduction of Compact-related questioned costs in Chuuk. Prior to beginning work for CFCC in 2007, she worked at the Chuuk Public Utility Corporation (CPUC) for six years. Debrah received an Associate of Science Degree in Accounting along with a third year Certificate in Accounting from the College of Micronesia.
PITI-VITI Newsroom
NEWSROOM

topics:
Nov 02, 2023
Monique
With support from the Department of the Interior - Office of Insular Affairs, the Pacific and Virgin Islands (PITI-VITI) successfully held grant training in American Samoa from October 24 to October 30, 2023.
More Info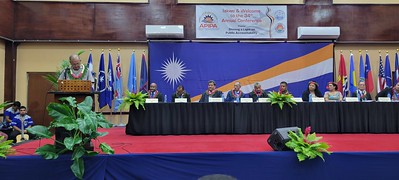 topics:
Sep 05, 2023
Monique
The Association of Pacific Islands Public Auditors (APIPA) successfully concluded its 34th Annual Conference, held from August 28 to September 1, 2023, in Majuro, Republic of the Marshall Islands. This year's conference, funded by the Department of the Interior's Office of Insular Affairs, marked...
More Info
Photo Gallery
Photos from recent activities hosted by the Pacific and Virgin Islands Training Initiatives (PITI-VITI) in support of conferences, training and leadership development, are available below.
COMPLETE GALLERY