Nathan Ilaoa
American Samoa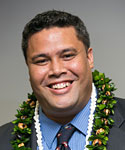 Updated December 05, 2022
Nathan is the Deputy Director of the American Samoa Government's Information Technology Department (ITD), which was established in 2010 to provide support to the government. Nathan manages a small staff of eleven employees responsible for providing information technology support for the entire American Samoa Government. In this regard, Nathan assists all other government offices in the Territory, providing technical support, strategic planning, and streamlining departmental operations to improve current systems and processes. Prior to this position, Nathan was NOAA's Coastal Zone Program Manager for the Territory of American Samoa. Nathan attended American Samoa Community College and the University of Hawaii Hilo, where he studied anthropology. Nathan is married and has a son.
PITI-VITI Newsroom
NEWSROOM

topics:
Nov 02, 2023
Monique
With support from the Department of the Interior - Office of Insular Affairs, the Pacific and Virgin Islands (PITI-VITI) successfully held grant training in American Samoa from October 24 to October 30, 2023.
More Info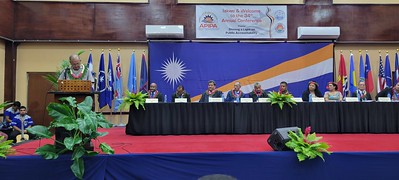 topics:
Sep 05, 2023
Monique
The Association of Pacific Islands Public Auditors (APIPA) successfully concluded its 34th Annual Conference, held from August 28 to September 1, 2023, in Majuro, Republic of the Marshall Islands. This year's conference, funded by the Department of the Interior's Office of Insular Affairs, marked...
More Info
Photo Gallery
Photos from recent activities hosted by the Pacific and Virgin Islands Training Initiatives (PITI-VITI) in support of conferences, training and leadership development, are available below.
COMPLETE GALLERY