Sonia Sterling
USVI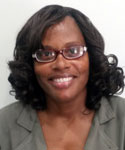 Updated June 20, 2022
Sonia D. Sterling serves as a Senior Grants Analyst for the U.S. Virgin Islands Office of Management and Budget on St. Thomas. Although Sonia has served in this position for the past six (6) years, her tenure with the agency actually spans eleven (11) years in various capacities as a Grants Analyst, Budget Coordinating Officer III, and Hazard Mitigation Program Specialist. As a Senior Grants Analyst, Sonia works closely with the other Grants Analysts in the areas of Single Audit OMB A-133, Executive and Federal budgets, all while collaborating with the Associate Director and program and fiscal points-of-contact government wide. Prior to joining the Office of Management and Budget, Sonia worked in the private sector as an Accountant Assistant and in the public sector as an Assistant Auditor for the Government of Antigua and Barbuda where she conducted various audits throughout multiple government departments. Sonia holds a Masters in Business Administration from Bakers College in Flint, Michigan and also a Bachelor's degree with an emphasis in Accounting. Sonia avails herself of continued learning opportunities that will be the catalyst towards her advancement as a more effective and efficient employee, and future leader in her capacity as a public servant with the Government of the Virgin Islands.
PITI-VITI Newsroom
NEWSROOM

topics:
Nov 02, 2023
Monique
With support from the Department of the Interior - Office of Insular Affairs, the Pacific and Virgin Islands (PITI-VITI) successfully held grant training in American Samoa from October 24 to October 30, 2023.
More Info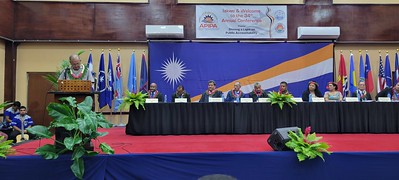 topics:
Sep 05, 2023
Monique
The Association of Pacific Islands Public Auditors (APIPA) successfully concluded its 34th Annual Conference, held from August 28 to September 1, 2023, in Majuro, Republic of the Marshall Islands. This year's conference, funded by the Department of the Interior's Office of Insular Affairs, marked...
More Info
Photo Gallery
Photos from recent activities hosted by the Pacific and Virgin Islands Training Initiatives (PITI-VITI) in support of conferences, training and leadership development, are available below.
COMPLETE GALLERY