Palau Economic Advisory Group Members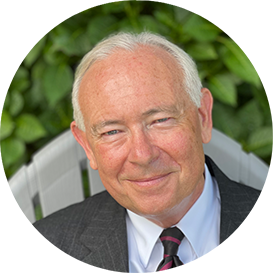 Peter Watson
Investment Banker and Policy Adviser
Peter is President & CEO of The Dwight Group, the D.C.- based investment bank. He previously was appointed by President G. W. Bush as Chairman, President & CEO of the U.S. Overseas Private Investment Corporation (OPIC), now the U.S. Development Finance Corporation (DFC). Prior to OPIC, Peter was Chairman of the U.S. International Trade Commission (ITC), being appointed to the ITC by President H.W. Bush, and Chairman by President William J. Clinton.
In addition to his five years on the USITC, in 1989 Peter was appointed by President H.W. Bush to the White House as Director of Asian Affairs at the National Security Council, responsible for the S.W. Pacific, including the Freely Associated States. While at the NSC, Peter received an award from the Families of Vietnamese Political Prisoners Assn., for protecting Vietnamese Boat People.
Peter's public service includes participation on the U.S. Department of State Advisory Committee on International Economic Policy, has served as a long-term co-chair of the American Bar Association's Senior International Appointments Committee, and Chairman of the ABA's South Pacific Law committee.
Peter has testified before the U.S. Congress and twice before the U.N. Trusteeship Council on behalf of the Pacific Islands Association, on topics including self-determination under U.S. territorial law and policy for American governed island territories; has represented the Marshall Islands on self-determination and political status affairs in Washington and the United Nations. He is a recipient of the Woodrow Wilson Center for International Scholars Award for Public Service.
Peter's academic service has included appointment as Visiting Professor, St. Peter's College, Oxford University; Distinguished Lecturer, Georgetown University's McDonough School of Business's adjunct faculty, and the Board of Visitors, Peter F. Drucker Graduate School of Management, Claremont Graduate University.
Peter holds L.L.M. and Doctoral degrees in International Law from McGill University, and an L.L.B. from Auckland Law School, majoring in International Law. He also holds an MBA in International Business. He has been admitted to practice in California, the Federal bar, New Zealand, the High Court of the Trust Territory of the Pacific Islands, and the Supreme Court of the Marshall Islands.
Peter has published over 50 articles on international business and trade policy, is the author of The Economic Arsenal in the War Against Terror, principal author of Completing the World Trading System: Proposals for a Millennium Round, and is co-author of CSIS's National Conformity Assessment Schemes: Non-Tariff Trade Barriers in Information Technology.
On January 1, 2002, Peter was awarded Officer of the New Zealand Order of Merit (ONZM), by Queen Elizabeth II, and on January 1, 2012, Her Majesty awarded him Companion of the New Zealand Order of Merit (CNZM). He is a Member of the Council on Foreign Relations
Dr. Peter Watson is a U.S. Government delegate to the Economic Advisory Group (EAG).