Palau Economic Advisory Group Members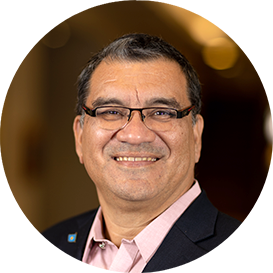 Kaleb Udui Jr.
Minister of Finance
Mr. Kaleb Udui is the Minister of Finance for the Republic of Palau having been sworn into office on February 8, 2021. His public service began as the Chief of the Division of Budget and Management in the early 1990's. In the late 1990's, he served as the Financial Advisor to the Ministry and Manager for a UNDP project that covered Personnel, Tax, and Planning reforms. In the 2000's, Minister Udui worked in Banking and also served as the President of the National Development Bank of Palau. His private business activities have been in banking, energy consulting and in real estate. He has also served on various public and private Boards including Palau's Banking Supervisory Board and the Palau Chamber of Commerce.
Mr. Kaleb Udui has a Bachelor's Degree in Finance and Economics from the University of Guam and a Masters of Business Administration from the University of Hawaii.
Mr. Kaleb Udui is a Palau Government delegate to the Economic Advisory Group (EAG).