Palau Economic Advisory Group Members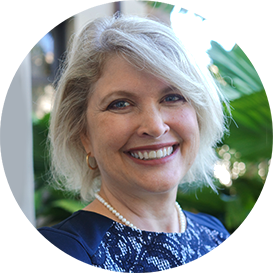 Denise Konan
Economist
Dr. Denise Eby Konan is Dean of the College of Social Sciences and Professor of Economics at the University of Hawai'i at Mānoa (UHM). As Dean, she provides leadership to twelve academic departments that deliver nearly a fifth of degrees offered on campus.
A noted international trade economist, Konan has worked extensively in Asia, the Middle East and North Africa. She has been a consultant to the World Bank, the Council of Foreign Relations, the Arab League, and governments of Egypt, Tunisia, Saudi Arabia, UAE, and Hawai'i and publishes on issues of regional economic integration, trade in services, intellectual property rights, foreign direct investment and energy.
Dr. Konan is a Research Fellow at the University of Hawai'i Economic Research Organization (UHERO) and founding Director of the Center for Sustainable Coastal Tourism at the University of Hawai'i Sea Grant College Program.
Konan also serves as the academic lead for the university's Daniel K. Inouye (DKI) Democratic Leadership Program. The DKI Program advances public awareness of U.S. history and government, public service leadership, democratic ideals and global awareness through visiting and resident experts, communications programs and exhibits, public engagement and educational programs – particularly for K-12, lectures and other civic engagement efforts.
An award winning teacher, Dean Konan is a Leadership Fellow with Science Education for New Civic Engagement and Responsibility (SENCER) under which Hawai'i was recognized as a SENCER Model State in 2015.
Dr. Konan served for two years as the Interim Chancellor and for three years as the Assistant Vice Chancellor of UHM. She received her undergraduate degree from Goshen College and her doctorate from the University of Colorado.
Dean Konan is a U.S. Government delegate to the Economic Advisory Group (EAG).