Jozette Cantois
USVI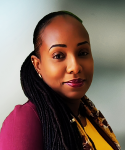 Updated September 08, 2023
Jozette J. Walker-Cantois is an 8+ year employee of the Government of the U.S. Virgin Islands (GVI) and has served in various executive and senior management roles. She currently serves as the Assistant Commissioner/Chief Sustainability Officer at the Virgin Islands Department of Property & Procurement providing managerial oversight over the Divisions of Property, Transportation, and Printing. Additionally, she spearheads the Department's sustainability, project management, and digital transformation initiatives. She has successfully helped to source, procure, and implement enterprise-wide software to include the GVI's eProcurement, fleet management, and property management solutions all managed by the Department of Property & Procurement.
Jozette is a full-time student majoring in Supply Chain Management & Logistics at the University of Massachusetts Global. She is also enrolled in a commercial property management program with the Institute of Real Estate Management (IREM) to earn her Accredited Commercial Manager (ACoM) credential in addition to a People Manager Qualification with SHRM. Her professional credentials include Certified Public Manager® (CPM), Green Project Management Registered Consultant & Assessor (GPM-RCA), Management Consultant (ICMC-USA) and Contracting Officer Representative (Graduate School USA). She also holds certificates in Supply Chain Sourcing & Logistics (Rutgers University), Lean Six Sigma for Government (UVI), Project Management Fundamentals (UVI), Mastery of Business Fundamentals (UVI), Business Administration & Technology (HJCC), and Computer Applications & Office Management (LBDC Professional Institute).
PITI-VITI Newsroom
NEWSROOM

topics:
Nov 02, 2023
Monique
With support from the Department of the Interior - Office of Insular Affairs, the Pacific and Virgin Islands (PITI-VITI) successfully held grant training in American Samoa from October 24 to October 30, 2023.
More Info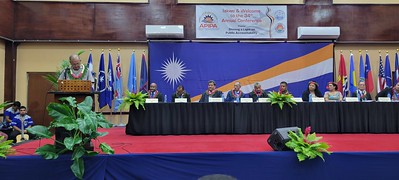 topics:
Sep 05, 2023
Monique
The Association of Pacific Islands Public Auditors (APIPA) successfully concluded its 34th Annual Conference, held from August 28 to September 1, 2023, in Majuro, Republic of the Marshall Islands. This year's conference, funded by the Department of the Interior's Office of Insular Affairs, marked...
More Info
Photo Gallery
Photos from recent activities hosted by the Pacific and Virgin Islands Training Initiatives (PITI-VITI) in support of conferences, training and leadership development, are available below.
COMPLETE GALLERY